A zero-energy building, also known as a net zero, zero net energy or net zero energy building, is a building with zero energy consumption.
Research shows that out of total primary energy used worldwide, 30-40 % is being used by Buildings.
Therefore, the building industry is undisputedly one of the greatest contributors to air pollution and global warming. Over the last decade, people have taken a keener interest in how energy consumption by buildings affects our planet. Many governments today have developed building codes and standards in a bid to reduce the impact that construction projects have on the environment.
Zero Energy Buildings versus Green Buildings
Zero energy building aims to significantly or completely reduce energy use and greenhouse emissions during the building's lifetime. Construction companies use the latest building techniques like renewable technologies to ensure that there is an energy balance when the project is completed.
For a net-zero energy building project to be completed, industrial construction experts carry out extensive planning and calculations. These experts also have to pay close attention to the building process and incorporate necessary systems to enable the building to produce its energy.
With green buildings, the main goal is to minimize the adverse effects that a building has on the environment through more efficient use of resources. Although Zero energy buildings satisfy one of the major goals of green energy construction, which is reducing greenhouse gas emissions and energy use to considerable amounts, these buildings may or may not satisfy other considerations for being "green," like the use of recycled building materials and reducing waste.
According to top commercial general contractors in San Francisco, zero energy buildings have a lower ecological impact during the lifetime of the building compared to some "green buildings." This is because designers of net-zero buildings are motivated to apply holistic design principles and use naturally recurring assets, such as daylight and passive solar orientation. On the other hand, some green buildings demand the importation of fossil fuel or energy to satisfy the owners' needs and requirements.
What Makes a Commercial Building A Zero Energy Building?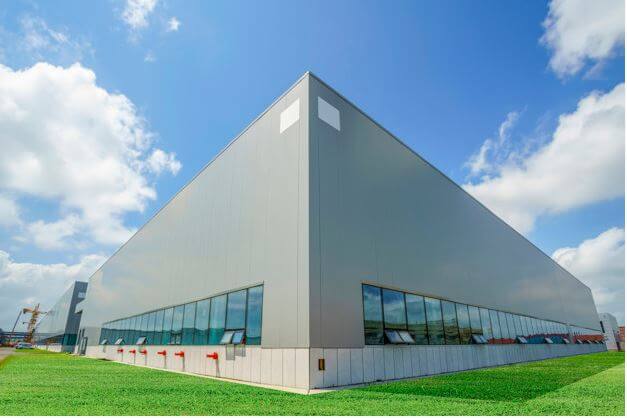 Holistic Design Of The Building
For a commercial construction project to produce a zero energy building, the intention must be shown from the structural design process to the finishing details. The design must allow for the installation of energy-saving systems right from the macroscopic level.
The high amount of energy that is necessary for the building to produce its internal temperature must be considered from the start of the design process. This will ensure that the general contractor sets up the building in a way that it can limit or maize the amount of solar heat and light at its disposal.
Other purposeful design strategies, such as strategic windows and doors placements, overhangs, and the types of construction materials and insulation used, will also help in regulating temperature and energy use and enable the building to qualify as a net-zero.
According to our commercial general contractor in San Francisco, a zero energy building should have an on-site renewable energy source. This can be in the form of solar water heaters, solar panels, wind turbines, or others that can provide the amount of energy that the building needs.
However, on-site energy for many commercial buildings usually varies with the season. So this energy is primarily used for the building's immediate energy use needs, and when there is an excess of it, it is either stored or injected back into the grid and stored.
Following the net-zero standards, a building's energy consumption should be calculated against its energy production at the end of the year. The annual sum must be zero for the building to be considered zero-energy, with periods of low production-high consumption and high production-low consumption of energy taken into account.
Advantages
The demand for net-zero buildings is currently at its peak, with many construction management experts feeling pressured to use construction designs that meet these specifications. These buildings are popular because:
The improved energy efficiency of the buildings leads to a reduction in the total cost of ownership.
They house photovoltaic systems that can last for as long as 25 years and will rarely break down as a result of weather problems. This makes the building more reliable.
The value of the resale is higher since the demand for ZEBs is currently higher than the supply.
The more-even interior temperatures of these buildings result in an increased comfort level for users.
Minimal risk of loss resulting from grid blackouts.
An overall good feeling about oneself because of your contribution to reduced energy waste and greenhouse gas emissions.
Disadvantages
While ZEBs are one of the latest designs for commercial buildings, they also come with their fair share of demerits.
Locations obstructed from the sun may be inefficient in solar energy capture. There is especially minimal energy capture in the northern locations in the northern hemisphere and south locations in the southern hemisphere if the area also has wooded surroundings or faces shade.
The initial cost of construction is usually higher than those for ordinary industrial buildings because of the effort involved in the understanding, application, and qualification of the ZEB subsidies.
Designers and builders who are experienced in ZEB construction are limited, and because of this, they charge exorbitant prices for construction.
While individual commercial buildings can satisfy the average energy use and energy production requirements, peak demand for the grid will still supply electricity to all the loads. This makes it challenging for the ZEB to reduce the capacity required for the power plant.
During the resale of the building, there is bound to be a challenge in recovering the high initial cost of the building.
Conclusion
Zero energy buildings are environmentally friendly and also cost-effective for clients in the long run. Unfortunately, many construction companies in the industry are still stuck in traditional building design and construction methods. Many contractors are timid and uninterested in stepping out of their comfort zone to learn different energy-efficient building practices, making it hard to regulate these buildings' construction costs. However, hope is not lost as standards and regulations are fast moving to force the industry to adopt these new building practices.
Relevant Resources:
Why Energy Saving Building Is The Future and How You Can Do It?
Constructive Solutions, Inc. is a full-service commercial construction company serving San Francisco and Bay Area.
Whatever your vision, we have the resources, experience, and insight to make your concept a reality, and a space where your business can flourish.