When you plan to do remodeling or renovation in your commercial building, you need to find the right contractor specializing in remodeling commercial buildings. Unlike general contractors, commercial remodeling contractors are the ones that work only on commercial buildings like schools, institutions, commercial complexes, retail buildings, restaurants, office complexes, etc.
So, to complete your commercial remodeling, you need to find the right commercial remodeling contractor to work on your project. This may seem an easy job, but with so many persons advertising themselves as commercial building contractors and with so many sources to find them, it is a confusing and daunting task to find the right commercial remodeling contractor who will be a good fit for your project.
A commercial remodeling contractor is a person who will be in overall control of the project and will be your single-point contact for the execution of the project. When this contractor comes on the project, he will take care of almost all the functions that are necessary for the completion of the project like
Designing of your remodeling or renovation
Obtaining all building permits and permissions from the government authorities
Taking care of and conducting all the supply purchases for the project
Adherence to the local building codes and other legal compliance
Taking care of zoning regulation compliance
Taking care of appointing and management of subcontractors etc
As such, your commercial remodeling contractor will be the center of the action and the person responsible for the due completion of the project. You need to find the right person to do the job. Due to the overall control, he is going to exert over the project execution, and you have to take utmost care and caution to select the right person as your commercial remodeling contractor.
For this, you can follow these tips that will help you find the right commercial remodeling contractor for your commercial building:
1. You Must Like The Commercial Remodeling Contractor
Because great minds think alike:
The commercial remodeling project you want to complete will be of considerable size, and it may take a considerably longer time to complete. So, you will have to be in close contact with the person who will act as your commercial remodeling project. If you select a person you do not like, it will not work out mentally, and it may lead to a lot of problems down the line.
So, listen to your gut feeling and see if you like the person when you first see him or her and then do not hesitate to move on to another person if your mind says that you do not like him and cannot think of working with him. It is essential for you to like the person 100% and not a person you like 95%.
2. Select Only A Licensed Commercial Remodeling Contractor
Because license prevents crisis:
While selecting the contractor, do not even consider a person who is not licensed and insured for doing commercial building renovations in your local area. Having a license to do the remodeling or renovations in commercial buildings is the most basic thing that you must look for in a contractor.
It is an indication of the contractor's credibility and knowledge in the construction field. The license shows that the contractor is serious in his profession, has the necessary training and qualification for completing the exams, and has the necessary knowledge about building codes and building processes in your local area.
Due to this, you can trust a commercial remodeling contractor who has the license and insurance for doing commercial building projects in your area. Always ask for the license number or license documents and verify with the relevant authorities if you have any doubts.
3. Select A Specialized Commercial Remodeling Contractor
Because specialization is the best consideration:
When selecting the contractor for your commercial renovation, it is better to select the one who has the knowledge and experience in doing projects similar to the project you want to do. In the present day, most of the projects are regulated and code-specific, and hence you must select a contractor who has the knowledge and training in doing the projects that are similar to the ones you want to complete.
This will help you find the right contractor who has got professional training in executing projects similar to the ones you have, and they will be experts in their fields of activity. With their expert knowledge, it will be possible for them to conduct the project in a better way and tackle the potential problems professionally.
4. Select The Contractor That Gives Realistic Price Estimates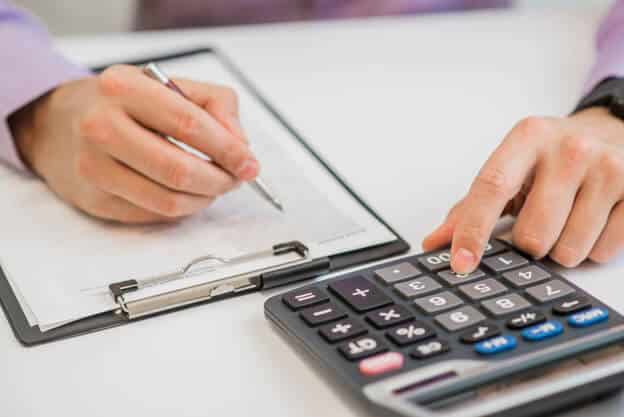 Because practical estimates are a result of practical experience:
Though you cannot select a contractor based on the price quote alone, the price estimate given by him is important and vital for selecting him for your project. While undertaking the selection process, shortlist some potential commercial remodeling contractors and ask them to give their price estimate based on the same project specifications. This will give you the best way to find their way of understanding the project, their costing principles, their work ethics, and how they want to handle you and your project.
So, get the price estimates from multiple contractors and get the breakup of figures they have quoted, and with their pricing structure, you can easily find out if the contractor will be the right person to put in charge of your project. Along with the realistic price estimates, do learn about our tips for renovating your commercial building.
5. Select The Contractor Whose Past Customers Are Happy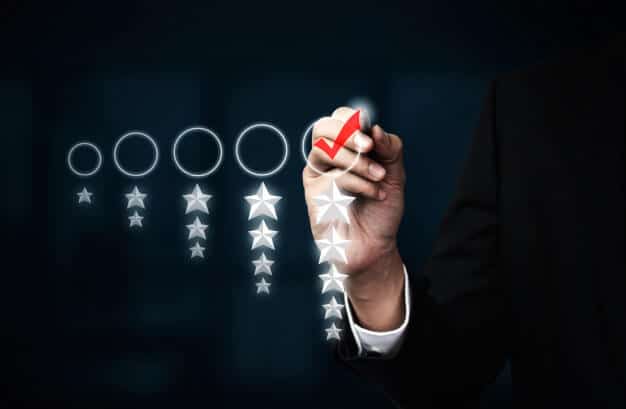 Because a smiling face says it all: 
A commercial remodeling contractor will be as good as the projects he has completed in the past. For this, get the reference of the past projects he has completed and make inquiries with his past customers to know the contractor's professional and work ethics and do not select the contractor if you hear adverse remarks from even a single past project owner. If possible, go and visit his earlier projects and see for yourself the quality of his work and then decide.
6. Select The Contractor That Has The Perfect Work Record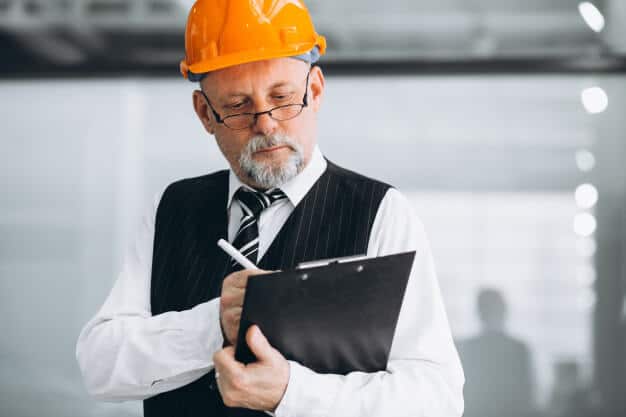 Because perfection is always the right direction:
Check with local chambers of commerce and Better Business Bureau for complaints that were filed against him. If you find anything that has a bearing on his work ethics or his professional capability in completing past commercial building projects, then he may not be the right person for your project, and you can move on to see the next contractor.
7. Select The Contractor Who Has His Team To Complete The Project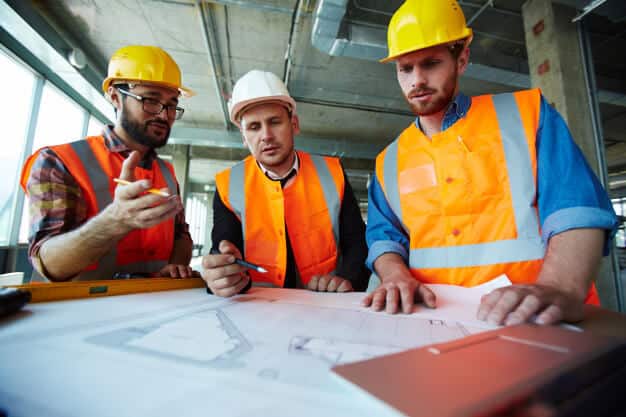 Because a leader is nothing without his team:
The contractor you are selecting for doing the remodeling work on your commercial property will be of considerable size. Hence the commercial remodeling contractor must have the required team size and the equipment to complete the work with his team. He may engage some subcontractors to do some parts of the project work.
But if he intends to do the entire work with subcontractors and has no own team or equipment to do the work, then he may not be your right contractor as there may not be good control over the quality of work and the timeline for the project.
8. Select The Contractor Who Insists On Working Based On A Written Contract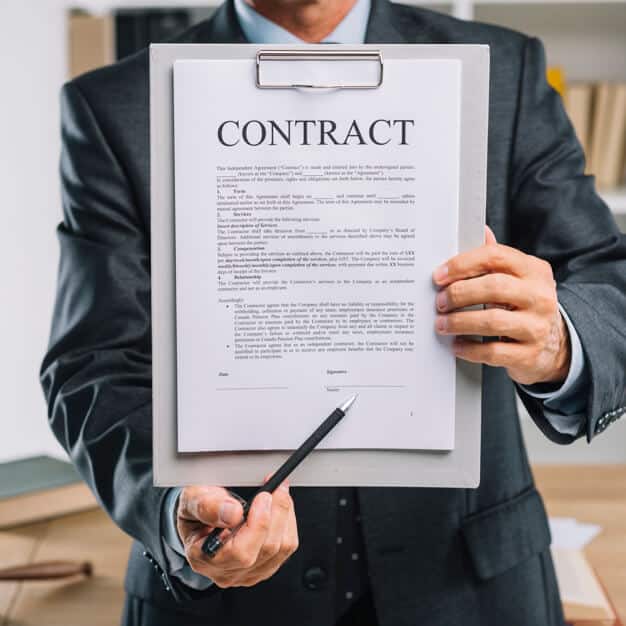 Because a contract is a rightful act:
When undertaking to do a remodeling on your commercial property involving a considerable amount of money, the commercial remodeling contractor you want to work with must be ready to work based on a well-written work contract. This is necessary for the project's due completion and to have better legal recourse if something goes wrong later.
9. Select A Long-Standing Commercial Remodeling Contractor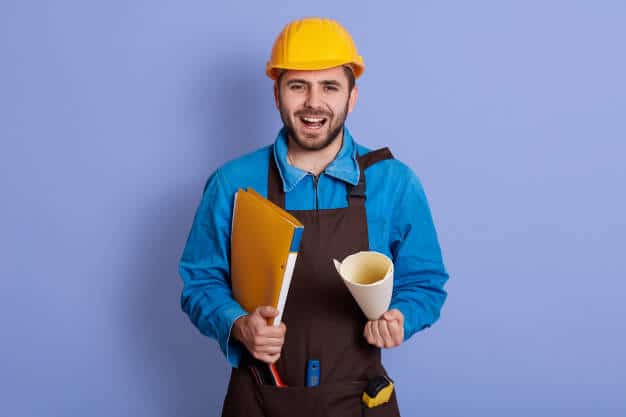 Because experience can never go for waste:
Long-standing in the construction of a commercial building is one of the essential qualifications for a commercial contractor. This will help him find the latest construction industry trends and know the best materials to use in the project work. With his long-standing, he will be having an ongoing relationship with leading suppliers of materials and will be able to get the best deals during the purchase of materials for your project. This will help you get the best materials at their best price, thereby increasing the work's quality and saving money for you.
10. Select The Contractor Who Gives A Guarantee For His Workmanship & Indemnity For Any Legal Violations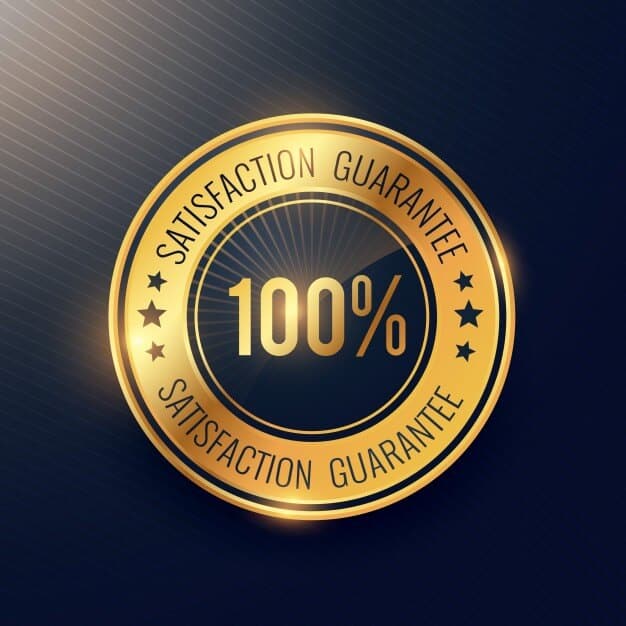 Because nothing can beat sincerity & clarity:
Always select a commercial remodeling contractor who gives an enforceable guarantee for his quality of work, ensuring the right ways of execution of the project as agreed within the agreed time and budget. If he gives an indemnity to you regarding any actions that may be taken against you for building code or other violations, it indicates the seriousness of his quality commitment, and he can be a good contractor for your project.
Thus, pay more attention to the above factors that will help you find the right contractor for the prompt execution of remodeling or renovation work on your commercial property. When you select the contactor as stated above, you can be assured of 100% success for your project with high quality and professional work on your project.
The Most Relevant Questions To Ask When Hiring a Commercial Remodeling Contractor
Q.1 The Long Will This Build Out Procedure Take?
Q.2 What Is Your Payment Schedule?
Q.3 What makes you different from the competitors
Q.4 Just how Soon Can We Get The Job Started?
Q.5 How Can You Ensure Project Costs?
Q.6 Do You Have A Claim Record?
Q.7 Can You Provide References For Businesses Just Like Mine?
Q.8 Are Your Suppliers Local?
I hope these tips would be a source of valuable knowledge for you; if you want to know about our commercial remodeling contractor services, do contact us.
Relevant Resources:
What Does A Commercial General Contractor Do?
How to Choose Right Tenant Improvement Contractor in San Francisco?
Constructive Solutions, Inc. is a full-service commercial construction company serving San Francisco and Bay Area.
Whatever your vision, we have the resources, experience, and insight to make your concept a reality, and a space where your business can flourish.