Updated On 24 May 2022.
Don't you think it takes a lot of work to have a successful and safe commercial construction project? Well, it does, and there's no sugar-coating that.
Whether it's a project as small as adding a room to an existing building or as big as constructing an entirely new building, there are many moving parts and expertise needed to begin and accomplish the task. The good news is that there are professionals trained in commercial construction!
Having a general contractor specializing in commercial construction means that you can get help with anything related to construction for your building. So what is a commercial contractor exactly, and what can they contribute to your commercial construction project?
Here's everything you need to know about commercial general contractors.
Who is a Commercial General Contractor?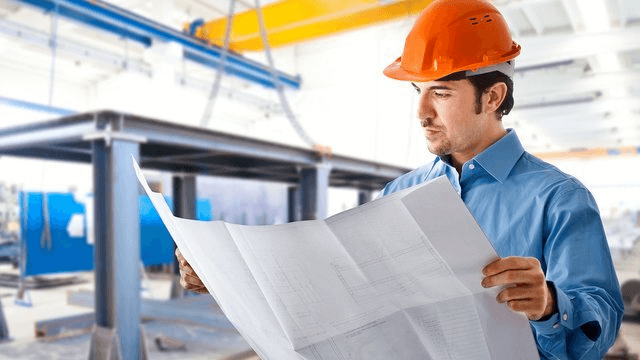 A commercial general contractor is a professional construction company or an individual in charge of handling the construction site, materials, equipment, suppliers, vendors, contractors, and subcontractors that work on a construction or remodeling project. From the beginning of the construction project to its conclusion, they keep track of its progress and resolve discrepancies.
As a commercial general contractor, your responsibilities will depend on how the project is delivered. If a commercial construction project is a design-build, for example, the commercial general contractor may handle both the design and construction of the project.
Commercial Contractor vs Residential Contractor
As the name suggests, commercial general contractors are general contractors who work on commercial construction projects. Unlike residential contractors, they work on projects like building and remodeling corporate offices, retail buildings, restaurants, schools, and other commercial workplaces.
A commercial construction project differs from a residential project in terms of everything from the materials, costs, timeline, and budget, to the permits. Be sure to hire a commercial general contractor who is knowledgeable and experienced in the work he will be performing.
Another important distinction to make here is between commercial general contractors and general contractors. You should always hire a commercial general contractor for your project, as they have much more experience with projects similar to yours. We say this because, as per the current data shared by the U.S. Chamber of Commerce, about 96% of U.S. general contractors are somewhat uncertain about catering to the demand for commercial construction.
What should you expect from a Commercial General Contractor?
The commercial construction projects are clearly not a cakewalk. Working on a large commercial project as a commercial general contractor involves a lot of responsibilities. Hiring a contractor with the right skill set is the top priority when handling a significant or unique project. Below, we've listed the responsibilities of a commercial general contractor.
Supervising the project: Responsible for overseeing the entire construction project, construction activities and the different stages of the commercial construction project – pre-construction services, commercial construction and post-construction.
Finalizing the design: This involves working with his team of architects, interior designers, and civil engineers to decide the final design; he has to make sure that the design considers the legal permits set by the local and regional authorities, including your project specifications.
Procurement of supplies: He can procure suitable materials for your project because he has industry connections and industry experience. Accordingly, he can negotiate the best deals for the best raw materials from the best suppliers.
Constructing as per the building codes: He will be responsible for ensuring that the commercial construction project gets started and finished following the building codes.
Coordinating with the team: He is responsible for planning, scheduling, and assigning projects to meet the deadlines and budgets. It will be the contractor's responsibility to resolve any issues that develop during the implementation of the project plan.
Getting permits: The commercial general contractor will have established a healthy working relationship with permit-giving officials through his years of experience in the industry, which will result in a faster project start time.
Procuring human labor resources: Usually, the commercial general contractor hires handymen to execute the physical aspects of job work.
Facilitating sideline projects: In addition to overseeing the project sites, the general contractor may also manage waste on-site, conduct site surveys, conduct engineering, and monitor the project's progress to ensure it runs according to schedule.
Communication with clients: You can contact the general contractor with any inquiries regarding the project's progress. The contractor should also explain how they plan to handle unexpected challenges.
Wow, that's a lot of work! Think of how much easier it will be to focus your time and energy on more important matters. Moreover, you cannot always be there to discuss or address every tiny problem that may arise. Hence, the commercial general  contractors you hire are an asset.
Benefits of Hiring a Commercial General Contractor
Let's face it – commercial contractors know more than you do. Commercial building contractors are experts in their fields; you are an expert in yours. Contractors are the ones who hold the key to your commercial project's information and progress. Weather or workers, it's the commercial contractor who worries, so you don't have to.
Here are the benefits of hiring a commercial contractor that you must know-
They always plan for these unforeseen barriers and have the expertise to handle them promptly, which saves time and resources.
Your commercial general contractor could help you with any construction project type through his extensive network of subcontractors and vendors. As a result, you have the option to be flexible even if you need to make minor alterations during the project.
Clients are typically assured of quality and safety when hiring reputable commercial general contractors.
With their thorough knowledge of site management, they will make sure that things run smoothly throughout your commercial project's construction, renovation, remodeling, or refurbishment.
Their expertise and experience ensure resources are allocated and utilized efficiently during projects.
In addition to meeting project completion timelines, their problem-solving and budgeting skills ensure that no resources are wasted.
It is now time to find the best commercial general contractor for your project now that you know why they are needed and what they do.
What do you need to know about hiring a Commercial General Contractor?
There is no denying the fact that you need a commercial contractor. But how can you find a reliable contractor? You don't want to just pick the first one that pops up, do you? It doesn't matter whether you hire an individual contractor or a large contractor firm. You always need to make sure you hire the right person.
So what will be your first step in finding a general contractor for your commercial property in San Francisco? With more than 130+ commercial general contractors in San Francisco, it is a challenge to pick the one who meets your needs and relieves you of the stress of construction work.
Here are some tips that will help you find and choose the right commercial contractor for your project:
1. The earlier, the better!
When searching for a commercial general contractor in San Francisco for a project, it is vital to start the search as early as possible. As a result, you will have ample time to evaluate the available options, and the chosen contractor will have enough time to obtain permits, start the project, and complete it by the deadline.
2. Research
Even though it seems obvious, hiring a commercial contractor with extensive experience in construction and remodeling is the first step. You may use search queries like "commercial general contractors in San Francisco" to find them on Google, giving you information about the ones in San Francisco. Consider positive experiences rather than just the cost or timeliness of the work the contractor provides.
A successful construction project begins with hiring a local contractor with experience and good reviews. Look for reviews, testimonials, and rating scores online for the contractor you think is suitable for the project. You can then visit their website to see a few past projects they've completed or you can ask for recommendations.
3. Contractor Bid
Money is not everything. Quicker, cheaper, and more efficient do not equal better or more efficient. Upon reviewing the project with a commercial general contractor in San Francisco, they will create a plan list and determine the total commercial construction cost, called a 'bid'. When reviewing a bid, make sure that it is detailed and includes everything you require from the project. To ensure easy comparison, make sure all the different bids you receive are within the same scope.
Never consider the lowest bid as the only parameter to select a commercial general contractor. We say this because, ideally, all of the bids for your project would be in a similar range and not very cheap or expensive after understanding the project requirements. So, if the lowest bid looks very attractive, don't fall for it.
4. Licensing
You can't comply without a license! You must hire only a licensed commercial general contractor for the success of your commercial construction project. As in most local jurisdictions, even in San Francisco, commercial general contractors must be licensed, have proper insurance, and in most instances, also have a bond.
Licensed commercial contractors are well-equipped for the job with knowledge of permits, zone regulations, types of materials to be used, other contractors to hire, and project management. If you hire a commercial contractor who isn't licensed, you cannot hold them liable for problems at the project site since they lack the experience to handle the job. Never rely on word-of-mouth, always check their license.
You can even verify their insurance with their insurance company. Taking extra steps will give you peace of mind when choosing a contractor. It is possible to take the services of a company that verifies commercial contractor's licenses and insurance if you think that the task is not your forte. They would give you an accurate interpretation of the contractor's license and insurance documentation.
5. Communication
You and the contractor and the contractor and the team must communicate throughout the commercial construction project. Make sure you get a sense of how the contractor responds to complex questions during your first contact. Be attentive to their tone and professionalism and their ability to comprehend what you are requesting.
Make sure that you select a contractor who shares your communication style. Your contractor should be able to meet your needs, whether you want to be notified daily, weekly, or monthly through phone, email, or in person. In addition, you and all other stakeholders in the commercial construction project must be kept informed about the project's progress by the contractor.
6. Double-check
A little caution never hurt anyone. You should carefully review your contract to ensure all details are covered. Having a contract will support your lawsuit against a contractor if something goes wrong. It should explain the project schedule, materials and costs, the names of subcontractors for the commercial construction project, and how changes will be handled. Keep periodic photos to document progress and keep detailed records of all payments and receipts.
When to hire a General Contractor?
The last thing you want to do is pay for more expertise than you need, so you should hire a general contractor if your commercial construction project is fairly complicated. The rule of thumb is if a project can be completed in under a week, the job can likely be done by a subcontractor.
However, if the work takes several weeks to complete and involves permits, inspections, and multiple skilled professionals, you probably need a general contractor.
Conclusion
Commercial contractor hiring doesn't require rocket science, but it does take attention, time, and effort. While it may take more time to choose the right commercial general contractor, it is worth saving thousands of headaches and woes in the long run.
If you want a contractor who is cheaper than the rest but has no experience, you will be caught in a challenging situation. On the other hand, if you want a good contractor with previous experience and credentials, then go with a contractor you can trust.
Please feel free to contact us if you are interested in hiring a general contractor for your commercial construction project.
Relevant Resources:
Constructive Solutions, Inc. is a full-service commercial construction company serving San Francisco and Bay Area.
Whatever your vision, we have the resources, experience, and insight to make your concept a reality, and a space where your business can flourish.