Commercial buildings are the ones that are built for conducting commercial activities. In the modern days, a wide variety of businesses need specific types of construction and a particular group of facilities.
Due to this, the property owners want to build many types of commercial constructions fulfilling the needs of the business they want to run in the buildings. Though most of the commercial constructions are similar, they are differentiated in many ways depending on the types of facilities needed for the starting and running of different types of businesses.
Due to these inherent variations, each type of commercial construction varies in build, type, look and feel and the finish that is given to each one of them. Commercial construction is handled by corporate representatives and experienced engineers and architects.
It is opposed to residential construction, where a contractor deals with a homeowner or his representative and goes on with the building process with minimum formalities like building permits and building preliminaries etc.
But in commercial construction for a large business, the requirements are very large and hence the people in charge of the construction are varied in nature comprising of many types of construction professionals.
In commercial construction, the types of construction may be carried out in different ways like
Interior-only renovation in an existing building
Both interior and exterior in an existing building to accommodate the special requirements of a commercial venture
White box shell where the interior is developed with bare white walls and concrete floors for final finish by the occupier to satisfy his own needs
Tenant- fit-out where the white shell building is being fitted out with the specific requirements of the business to make it move-in–ready as per the tenant improvement requirements
To establish branding specs for consistency over a large chain of commercial buildings to satisfy the needs of a large corporate entity.
But irrespective of the type of commercial construction or the purpose for which it is built, all types of commercial buildings have to comply with the same set of construction regulations that are prevailing in the particular locality. The preliminary preparations before starting the construction are almost the same for all types of buildings.
Here are some of the most common types of commercial buildings that are being built in the present days:
Constructions for Retail stores
These are the most common types of commercial constructions built for the running of retail stores. Their size and extent vary with the type of retail store to be operated in the commercial building.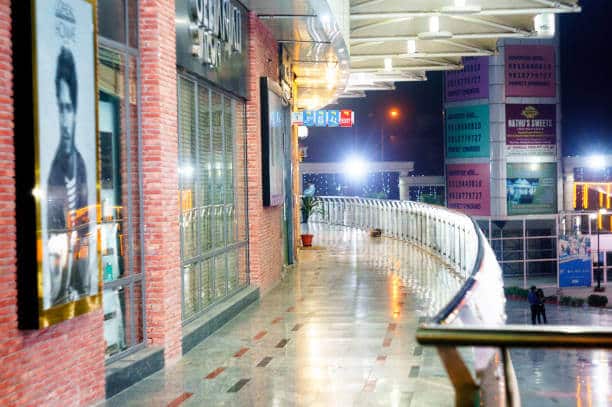 In the case of a single retail store for the supply of goods locally, these will be relatively smaller in size with lesser built-up space and will be built on a site with limited space. But if the construction is for a chain store operated as a supermarket or Mall, these commercial buildings are built as shopping plazas with a large constructed area to accommodate a wide range of merchandise.
Such large commercial constructions are designed so that a large number of people have easy access, use, and exit at any given point of time with all the necessary supporting amenities like easy accessibility, extensive parking areas, and other amenities. If the commercial construction is for a retail chain store with multiple locations, these commercial buildings have to comply with the branding requirements designed and built with a consistent look.
Commercial Construction For Restaurants
While undertaking commercial construction for a restaurant, care must be taken to design the building to offer the best experience for its users. These types of buildings are built as a place for dining and offer comfort and a relaxing atmosphere. The people who come to eat at the restaurant must be able to unwind relax and spend their eating time with utmost comfort and relaxation. This also helps the restaurant business to grow.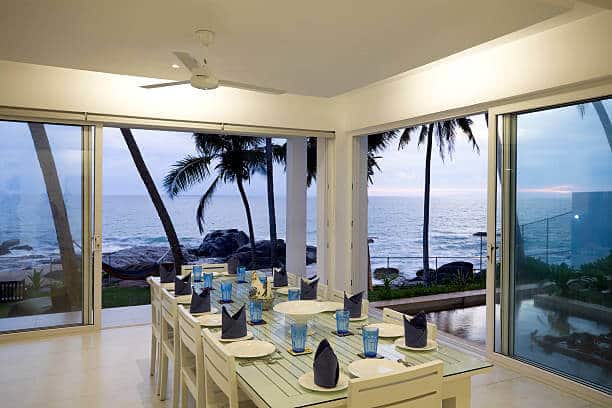 These commercial buildings are built in compliance with the look and feel of a particular brand following a consistent floor plan and interior décor. As these buildings are meant for use of a large number of the general public these types of buildings face more restrictions and regulations by way of local building codes and the necessity to obtain more permits from the local and Government Authorities.
The commercial constructions for running a restaurant are subjected to stringent safety features and the use of electricity, water, and other hazardous elements that can cause damage to the life and property of those who come to visit and take their food in these buildings.
Commercial Buildings For Lodging Facilities
The commercial buildings that are built to be used as lodging houses are built in all sizes, shapes, and types and are built for the hotel and motel industry. These buildings are fairly larger with a viable number of lodging units and have all support features like an expansive reception area, one or more restaurants, swimming pools, relaxing areas, spa and saunas, gym and massage areas, and shopping areas.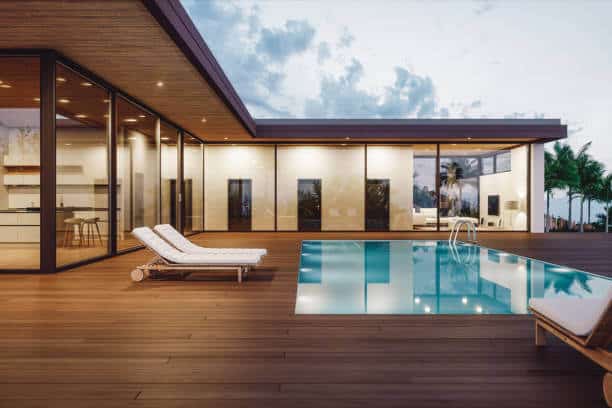 These types of commercial buildings are designed to have easy access and exit at all times and have a good-sized parking lot for the comfort of those who come to stay in the lodge. The building is finished in such a way that those who come to use it can have the required level of comfort and privacy.
Though some of these commercial buildings are smaller in size, most of the time massive constructions are undertaken to become an important landmark in the locality, completely satisfying the needs of a large number of customers consistently.
Commercial Construction Of Office Buildings
Office buildings occupy a major portion of commercial buildings in any place, and they can be small buildings with a few rooms accommodating a small business to massive skyscrapers running into 100s floors to house mighty commercial corporations.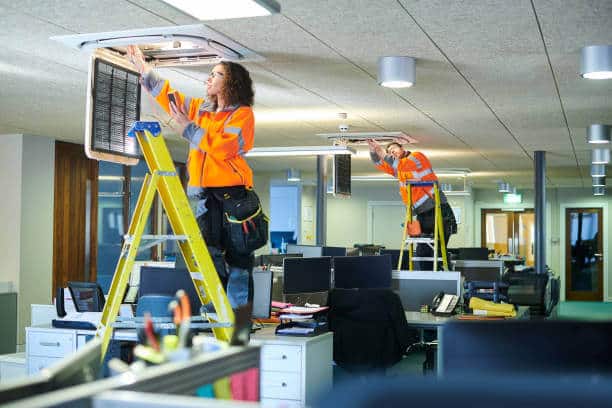 These commercial constructions come in the shapes and types of standard office cabins to well-furnished suites to serve the purpose of multi-millionaires running their empires from these buildings. The types of equipment installed and fixtures made to these types of buildings are as per the needs of the business.
These types of commercial buildings are also subject to severe Government and local regulations that impose the compliance of various types of safety and other features like the provision of fire escapes, lifts and escalators, and other types of amenities for the comfortable use of the building.
Commercial Construction For Industrial Buildings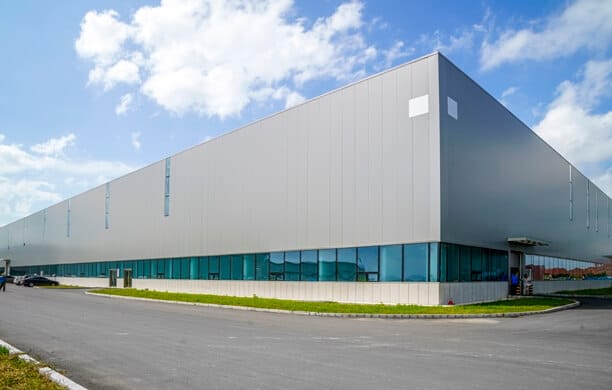 Modern-day society needs a multitude of products for its day-to-day use and these are manufactured and serviced through industrial buildings. Due to this, the commercial construction made for industrial purposes occupies an important place among various types of commercial constructions.
Huge industrial sheds are constructed for installing large machinery and equipment, storage areas, and buildings for other purposes related to the industry. These buildings are designed to be used as production houses for the products we use in our daily life and are constructed in compliance with special requirements for flooring, roof height, etc.
Commercial Construction For Medical Facilities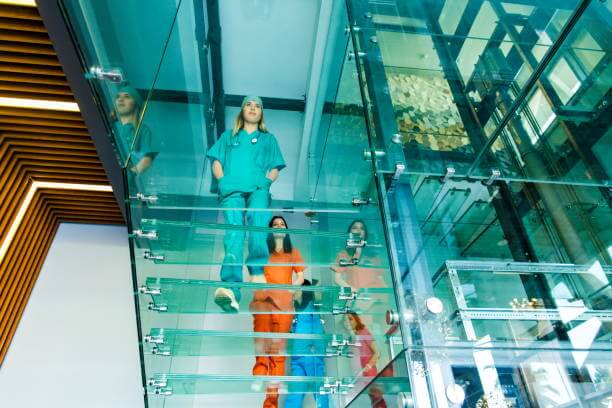 Hospitals and medical centers are necessary for society. There is a constant demand for this type of commercial building as new hospitals are established to meet the medical requirements of the growing population and extensions to the existing hospitals. These types of buildings are built in various sizes from single practitioner clinics to multispecialty corporate medical centers.
These buildings are designed for easy access of all types of users like patients, doctors, medical staff, and the general public. These buildings must also offer utmost comfort and the right environment for the installation or operation of potentially lifesaving equipment.
Commercial Buildings As Athletic Structures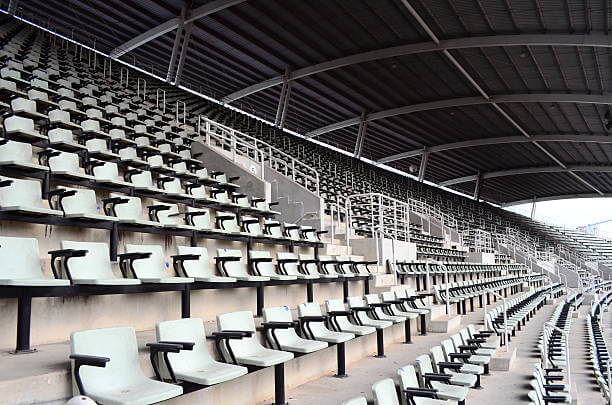 Sports activities are necessary for the well-being of the people at large, and hence there is a need for commercial buildings for athletics and sports events. These structures are built with innovative designs and facilities to accommodate and engage a huge number of people during sports events that attract thousands of spectators.
Mega stadiums are built in almost all the cities to conduct athletics and sports-related activities. These types of buildings are found in high schools, fitness centers, and other places that are meant to be used by a small number of users.
Whatever be your type of commercial building we at Solutionscg.com are well experienced and have highly trained construction professionals to take care of every one of your needs and bring your dream commercial building to the right shape and use on time and within budget.
Relevant Resources:
How Your Commercial General Contractor Can Help Reduce Costs
Constructive Solutions, Inc. is a full-service commercial construction company serving San Francisco and Bay Area.
Whatever your vision, we have the resources, experience, and insight to make your concept a reality, and a space where your business can flourish.